We are an Information Technology Solution Providing Company based in Bombay, India, catering to Hardware, Networking, Software, Internet and Customised presentation requirements to SMEs. Started in 1994 by a 'technopreneur', We excel in suggesting Hardware suitable to clients' application environment and supplying the same while configuring their systems and networks to interact well within themselves for better organisation efficiency, thus providing turnkey solutions for an organisations' IT needs.
What sets us apart from other IT solutions providers is our technical knowledge and ethical business practices
ASCENT is an IT company, formed in December 1994, at Bombay, INDIA, to cater to the needs of Information Technology of medium to large size offices and organisations. Since inception, ASCENT, has strived to make computing a simple and easy task for users new to computers. By offering a complete solution of computer hardware along with support for software, ASCENT, has a list of satisfied clients in the private and corporate business world.

Our computer hardware unit constantly meets the growing demand for the latest technology to keep in times with the future.

With the booming 'Home PC' segment since early 1996, ASCENT gained immense popularity within this market by offering their computer hardware bundled with its product, the ASCENT HOME SUITE, the first application of its kind built specifically for Indian homes.

Since mid 1997, we started our web-designing and hosting services. With the Internet in its infant stage yet in India, our services assist our clients to gain presence on this virtual domain and capitalize its growing potential.

ASCENT believes in offering services and solutions tailored to each client's requirement, rather than offering simple set-top boxes. This not only safeguards the client's investment, but also proves profitable for them! At ASCENT, we believe that our business grows if we help our clients do their job better.

Today ASCENT stands as a company focussed more on providing useful technology for computing.
Our Vision :

We aspire to be amongst the best in IT solutions' provider


Our Mission :

ASCENT aims to satisy all it's client's computing needs. A one stop shop, be it in computer hardware, software, periphernalia, networking or the Internet, we aim to comply to our customer's every single computing request!


Our Values :

We are ethical, honest and regard 'time' as an important factor with reference to 'money' in business.
Read what our clients say about us:
We would like to share some excerpts from our clients' comments, that hold testimony of our service: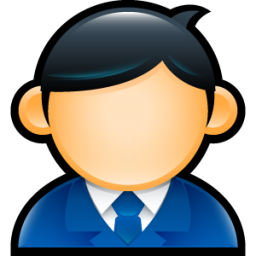 " I would recommend ASCENT: Mr Arpan Shah, for anyone expecting timely and responsible IT services...." Click Here to Read more
~ Dr. Sandeep Kataria, Consultant Ophthalmologist, Bombay Hospital, Hurkisondas Hospital and Saifee Hospital, Mumbai.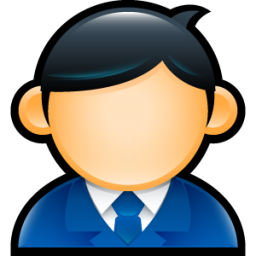 " ASCENT have always been prompt and responsive to our requirements. We also value their high level of ethical business practices followed and the dedication and personal involvement of their personnel in meeting our requirement..." Click Here to Read more
~ Director, Shah Technical Consultants Pvt. Ltd.


" In ASCENT, a leading provider of Internet & networking services, we have found a like-minded long term partner that shares our corporate vision..." Click Here to Read more
~ Managing Director, Omnipresent

Read what the Media says about us:
We would like to share some reviews from the media , that hold testimony of our service:

" They (ASCENT) believe in giving the clients new ideas and products at regular intervals . . . "
- 31, March 1997, Express Computer - IT People, Indian Express Newspapers Publication.


" Attractively priced software for working executives, students, . . . . . . . . . . Neatly presented software with a lot of modules . . . . . . "
- April 1997, Computers@Home, a Cyber Media (I) Ltd. Publication,
on the launch of our first general software, "ASCENT HOME SUITE".


" Leveraging the World Wide Web to streamline its services, ASCENT, a Bombay based SI, has launched a portal (www.ascentinfoline.com) to concentrate on customer Information needs . . . . "
- July 2000, IT Nation, (ITNation.com, a leading IT Portal for the channel), on the launch of www.ascentinfoline.com.

We are Authorised Dealers for:
Rapoo / iBall :

We are Authorised partners for the entire range of 'Rapoo' & 'iBall' products through our alliance with Samay Infotech. We can offer you our best advice for your next purchase of an IT product from their exhaustive product stable.

Oracle:

We are "IN Remarketer" for 'Oracle' database and other productline. An important component of a large networking site is their database which is best catered to by Oracle's products!
© ASCENT 2015